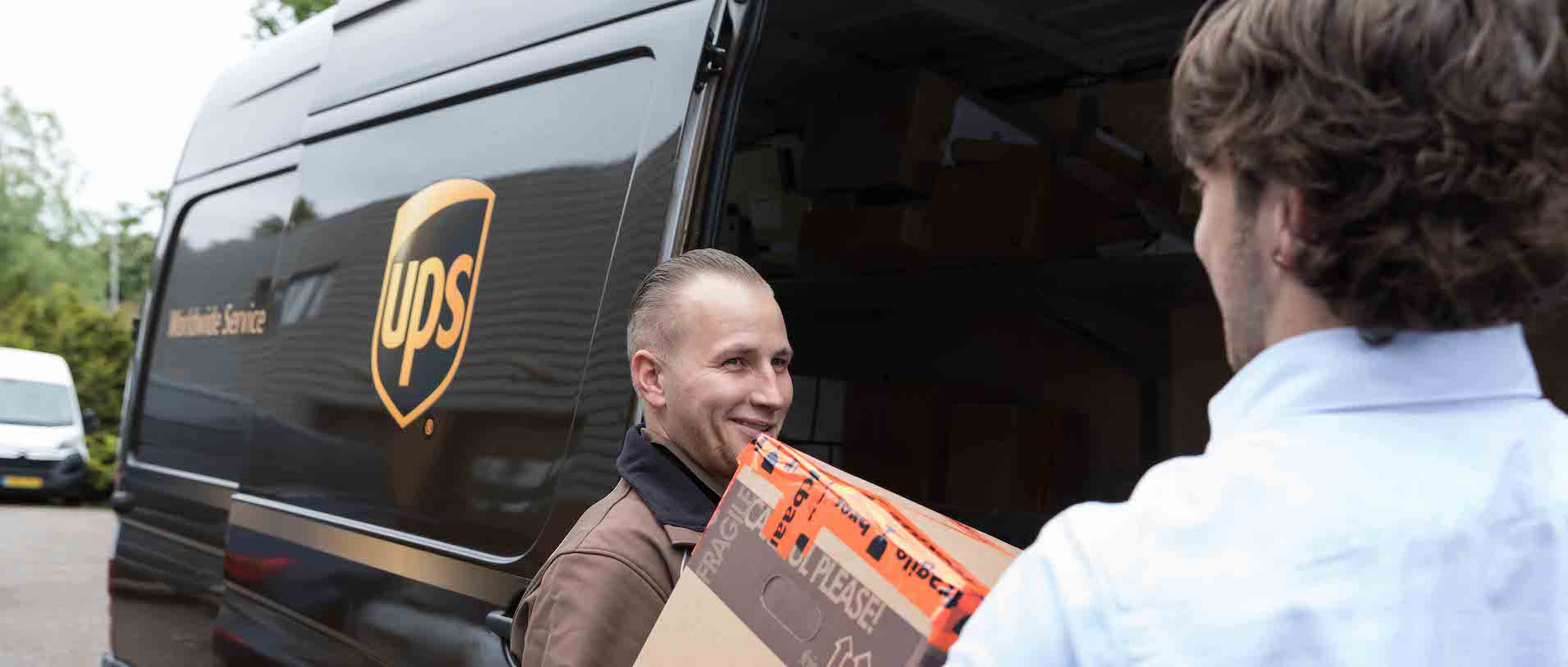 All wines are packed with the utmost care in a firm case, custom made for the shipment of wines. You can pick up your order yourself or have it delivered to an address of your choice. Once the wines have been collected by UPS, you will be provided with an UPS tracking code. Orders placed and paid before 14.00 on a working day, will be sent the same day.
Depending on your country of residence, delivery times are as follows:
The Netherlands, Belgium and Germany: 1 to 2 working days
Rest of Europe: 2 to 3 working days
Outside of Europe: 3 to 5 working days.
| | | | | | |
| --- | --- | --- | --- | --- | --- |
| Shipping costs | | | | | |
| | 1 - 12 bottles | 13-24 bottles | 25 - 36 bottles | 36 - 60 bottles | |
| Albanie | € 31,50 | € 44,50 | € 63,50 | € 78,50 | 2 - 3 business days |
| Andorra | € 31,50 | € 44,50 | € 63,50 | € 78,50 | 2 - 3 business days |
| Belgium | € 14,00 | € 27,50 | € 46,50 | € 58,50 | 1 - 2 business days |
| Bosnia Herzegovina | € 28,50 | € 41,50 | € 58,50 | € 75,00 | 2 - 3 business days |
| Bulgaria | € 28,50 | € 41,50 | € 58,50 | € 75,00 | 2 - 3 business days |
| Cyprus | € 28,50 | € 41,50 | € 58,50 | € 75,00 | 2 - 3 business days |
| Denmark | € 24,50 | € 38,50 | € 56,50 | € 68,50 | 2 - 3 business days |
| Germany | € 14,00 | € 27,50 | € 46,50 | € 58,50 | 1 - 2 business days |
| Estonia | € 28,50 | € 41,50 | € 58,50 | € 75,00 | 2 - 3 business days |
| Finland | € 25,00 | € 37,50 | € 57,50 | € 75,00 | 2 - 3 business days |
| France | € 17,50 | € 31,50 | € 48,50 | € 62,50 | 1 - 2 business days |
| Gibraltar | € 31,50 | € 44,50 | € 63,50 | € 78,50 | 2 - 3 business days |
| Greece | € 28,50 | € 41,50 | € 58,50 | € 75,00 | 2 - 3 business days |
| Hungary | € 28,50 | € 41,50 | € 58,50 | € 75,00 | 2 - 3 business days |
| Ireland | € 25,00 | € 37,50 | € 57,50 | € 75,00 | 2 - 3 business days |
| Iceland | € 28,50 | € 41,50 | € 58,50 | € 75,00 | 2 - 3 business days |
| Italy | € 24,50 | € 38,50 | € 56,50 | € 68,50 | 2 - 3 business days |
| Kosovo | € 28,50 | € 41,50 | € 58,50 | € 75,00 | 2 - 3 business days |
| Croatie | € 28,50 | € 41,50 | € 58,50 | € 75,00 | 2 - 3 business days |
| Latvia | € 28,50 | € 41,50 | € 58,50 | € 75,00 | 2 - 3 business days |
| Liechtenstein | € 31,50 | € 44,50 | € 63,50 | € 78,50 | 2 - 3 business days |
| Lithuania | € 28,50 | € 41,50 | € 58,50 | € 75,00 | 2 - 3 business days |
| Luxembourg | € 14,00 | € 27,50 | € 46,50 | € 58,50 | 1 - 2 business days |
| Macedonie | € 28,50 | € 41,50 | € 58,50 | € 75,00 | 2 - 3 business days |
| Malta | € 28,50 | € 41,50 | € 58,50 | € 75,00 | 2 - 3 business days |
| Moldovia | € 28,50 | € 41,50 | € 58,50 | € 75,00 | 2 - 3 business days |
| Monaco | € 24,50 | € 38,50 | € 56,50 | € 68,50 | 2 - 3 business days |
| Montenegro | € 28,50 | € 41,50 | € 58,50 | € 75,00 | 2 - 3 business days |
| Netherlands | € 13,50 | € 16,50 | € 29,50 | € 42,50 | 1 business day |
| Norway | € 31,50 | € 44,50 | € 63,50 | € 78,50 | 2 - 3 business days |
| Austria | € 25,00 | € 37,50 | € 57,50 | € 75,00 | 2 - 3 business days |
| Poland | € 24,50 | € 38,50 | € 56,50 | € 68,50 | 2 - 3 business days |
| Portugal | € 25,00 | € 37,50 | € 57,50 | € 75,00 | 2 - 3 business days |
| Romania | € 28,50 | € 41,50 | € 58,50 | € 75,00 | 2 - 3 business days |
| San Marino | € 31,50 | € 44,50 | € 63,50 | € 78,50 | 2 - 3 business days |
| Serbia | € 28,50 | € 41,50 | € 58,50 | € 75,00 | 2 - 3 business days |
| Slovenia | € 28,50 | € 41,50 | € 58,50 | € 75,00 | 2 - 3 business days |
| Slovakia | € 28,50 | € 41,50 | € 58,50 | € 75,00 | 2 - 3 business days |
| Spain | € 25,00 | € 37,50 | € 57,50 | € 75,00 | 2 - 3 business days |
| Czech Republic | € 24,50 | € 38,50 | € 56,50 | € 68,50 | 2 - 3 business days |
| Turkey | € 28,50 | € 41,50 | € 58,50 | € 75,00 | 2 - 3 business days |
| United Kingdom | € 25,00 | € 37,50 | € 57,50 | € 75,00 | 2 - 3 business days |
| Sweden | € 25,00 | € 37,50 | € 57,50 | € 75,00 | 2 - 3 business days |
| Switzerland | € 31,50 | € 44,50 | € 63,50 | € 78,50 | 2 - 3 business days |
 Would you like to ship more than 60 bottles? Please contact us: contact@totalgrandcru.com